Home
> Outreach Activities
Outreach Activities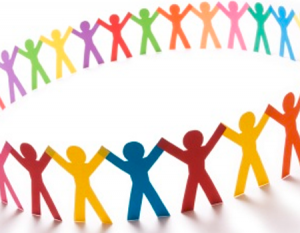 The Outreach/Interfaith programme was formed with the goal of creating better understanding of Islam and Muslims amongst our neighbors and communities of different faiths. We are constantly engaged in many activities that seek to encourage dialogue in an attempt to help correct public misconceptions about Islam and Muslims.
We also participate in events that benefit the community at large. We are part of the Irish fabric and we aim to enrich its values with our own Islamic traditions. Understanding and respecting each other's faiths is essential to living and working together peacefully.
We are designing the future of our outreach programs based on the principle that the best way to educate people about Islam and Muslims is by showing them who we really are through "excellent character". This means that its our good manners, behavior, good actions and deeds is what will expose our critics and skeptics to this beautiful and wonderful way of life called Islam.
Future Planned Activities
MUSLAF to conduct or receive visits from non-Muslims to view the mosque.
Organizing at least one project that benefits all communities both Muslims & Non-Muslims.
Provide literatures and information about Islam via handbooks, leaflets, CDs, DVDs, etc.
Lectures to different schools and churches.
Inmate Services.
Communication with government officials.
Prayer Timetable
13-Dec-2018
| | |
| --- | --- |
| Salah | Begins |
| Fajr | 6:33 |
| Shurooq | 8:28 |
| Zuhr | 12:20 |
| Asr | 1:52 |
| Magrib | 4:10 |
| Isha | 5:56 |
View Monthly Timetable
Donate