Dawwah Committee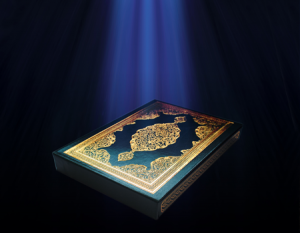 The Committee vision is to be a channel through which Islamic knowledge and Islamic messages and tenets could spread amongst the members and reach the larger Irish society through coordinated, effective and efficient programmes and strategies.
Programmes At Hand
The committee co-ordinates the following activities:
Annual Programme such as Ramadan Annual Lectures, Eid Ul-Fitr and Eid-ul Adha Get -Together.
A series of lectures are hosted at regular intervals throughout the year. Seasoned Islamic lecturers are normally sourced locally and abroad to deliver lectures. Children classes and refreshments are also during the sessions.
Weekly Sunday Halaqa Programme which features Tafsir-ul Qura;an, Fiqh Sunnah, Seerah, stories of the Companions of Noble Prophet Mohammad, Hadith and general topics/lectures of general importance to Muslim community
Other Tasks At Hand
Any other programme as may be deemed necessary for the Muslim community such as liaising with other Islamic groups in facilitating dawwah –calling to Islamic Faith— in Dublin city centre every weekend. A member of the dawwah committee joins the dawwah group stall in front of the GPO on a weekly basis.
Liaising with IFI-South Circular Road in facilitating visitations to prison in Ireland-especially Dublin.
Another programme which this Committee is actively involved is South Circular Mosque Volunteering programme. This is aimed at helping the elderly and those with intellectual disabilities in the area.
Future Tasks
The Committee intends to build on its activities and expand into other areas where the Committee will be actively involved in serving both its members and within the larger society. More volunteers are required to expand the works at the City Centre dawah stall, the prison visitations and volunteers in care of elderly and those with intellectual disabilities.
Prayer Timetable
13-Dec-2018
| | |
| --- | --- |
| Salah | Begins |
| Fajr | 6:33 |
| Shurooq | 8:28 |
| Zuhr | 12:20 |
| Asr | 1:52 |
| Magrib | 4:10 |
| Isha | 5:56 |
View Monthly Timetable
Donate