About US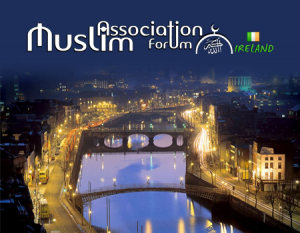 The Muslim Association Forum, MUSLAF, is a registered Muslim association with a charity status based at the IFI Mosque, South Circular Road, Dublin. Formed in 1999 by some emigrant Nigerians and other Nigerians that came to Ireland for educational and economic purposes, MUSLAF became registered in 2001 and attained a Charity status.
These individuals received education and developed businesses but were geared by the desire to join other Muslims in worship as well as raise families Islamically in a way that would cater for their spiritual, cultural and social needs. The Association has fully met these needs for networking, socialization, cultural development and religious fellowship since inception.
MUSLAF continues to work actively to call people to Islam and build a virile Muslim community that is at peace with itself, the society and promotes Islamic values.
The Association now comprises of Muslims from various African countries including Nigeria, Ghana, Sierra Leone and Gambia. Our community is blessed with professionals who are either self employed or employed in all the sectors of the Irish society. Our entrepreneurs are employers of labour and credible players in the country's economic activities just as our professionals are active players in their respective professional bodies.
The Association holds a weekly halaqa at the IFI Mosque between the hours of 2:00pm and 6:00 pm on Sundays where basic tenets of Islam are shared & taught among members- with separate programme for the children. The sittings take place every Sunday with separate sittings for the brothers and sisters and schedule of activities range from learning of supplications, teachings from the Qur'an, Hadith, Fiqh to study of Aqeeda, Seera etc. Most of our programmes are packaged as intense study and learning programmes with an interactive approach during the sessions. The Association also caters to the community's religion-social needs like haqiqa, Nikkah, Janazah, and more, and organizes seasonal events"
Prayer Timetable
13-Dec-2018
| | |
| --- | --- |
| Salah | Begins |
| Fajr | 6:33 |
| Shurooq | 8:28 |
| Zuhr | 12:20 |
| Asr | 1:52 |
| Magrib | 4:10 |
| Isha | 5:56 |
View Monthly Timetable
Donate