Muslim Youth Leaders
Posted On: 27 Feb 2018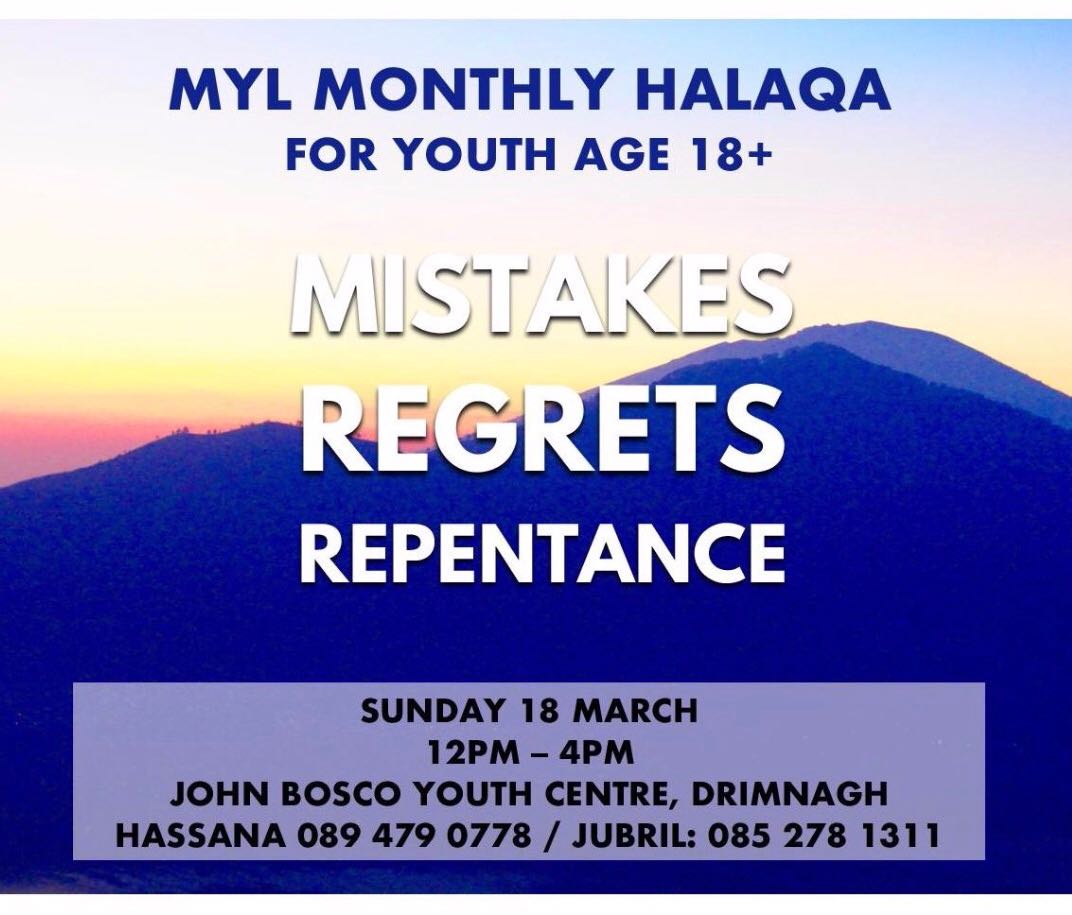 ?????? ????? ????? ???? ???????


*Muslim Youth Leaders (MYL)*


MYL (Muslim Youth Leaders) is a group organised by and for the Muslim Youth of Ireland and particularly caters for African Muslims in Ireland.


MYL events include monthly halaqoh, leisure activities and excursions. Our halaqoh give members the opportunity to listen to guest speakers who address different topics that are relevant and beneficial to the young Muslim audience in a relaxed environment. These gatherings also give members the opportunity to engage in group discusions, ask questions, share their opinions and listen to those of their peers. 


We aim to foster a culture of inclusivity, dialogue and Islamic education. 


Join us for our next halaqoh where we will discuss Mistakes, Regrets and Repentance. This thought provoking topic will take one through a journey on how to reflect on mistakes, regrets and the Importance of repentance.


Everyone in their daily lives will be in some form of mixed gatherings both in Islamic and non-Islamic settings. It is important for us understand and observe the practices that are expected of us as Muslims.


MYL is open to any young Muslim aged 18 and above so feel free to bring friends and family along so they can also benefit insha Allah. Details for the event as well as contact details can be found in the attached poster, please feel free to get in touch with us.


Below ?? is the group next halaqoh, we look forward to loved one ??
Prayer Timetable
14-Aug-2018
| | |
| --- | --- |
| Salah | Begins |
| Fajr | 4:12 |
| Shurooq | 5:58 |
| Zuhr | 1:31 |
| Asr | 5:33 |
| Magrib | 9:00 |
| Isha | 10:40 |
View Monthly Timetable
Donate